Are you having trouble thinking of a New Year's resolution? Instead of choosing an intimidating resolution, pick smaller achievable goals to incorporate into your everyday life. Choosing to complete smaller goals throughout your day will help you feel accomplished. Implement simple practices into your daily routine that will help you stay happy and healthy in the New Year. Here are IBJI's seven tips to help you:
Breathing practices to reduce stress – Help reduce stress with the 4-7-8 Breathing Exercise.
Repeat 1-2 times a day!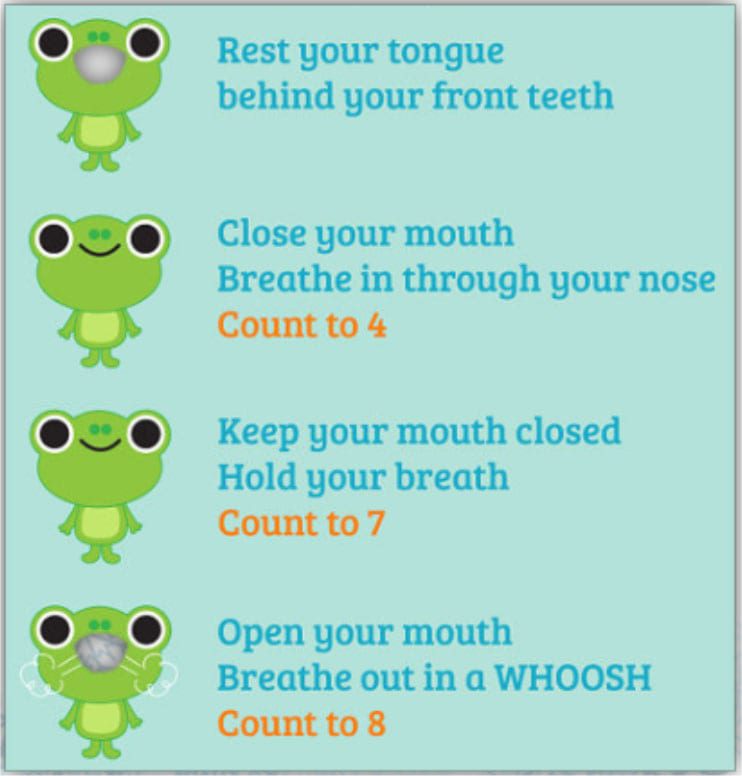 Annual physical – Did you remember to complete your annual physical? If not, the New Year is a great time to schedule it! Here are 11 things that annual exams usually check:
Health history
Vital signs
General appearance
Heart exam
Lung exam
Head and neck exam
Abdominal exam
Neurological exam
Dermatological exam
Extremities exam
Gender-specific exam
Stretches to start your day include stretching your shoulders, chest, quadriceps, hips, hamstrings, calves, triceps, abs and back.
Drink water – Stay hydrated throughout your day. Not drinking enough water can lead to mild headaches, fatigue, muscle cramps and low concentration. Mild dehydration can be misinterpreted as hunger leading you to snack more when all you really need is a glass of water.
Get at least seven hours of sleep – Less natural light in the winter makes us feel more tired. Beat the winter blues by: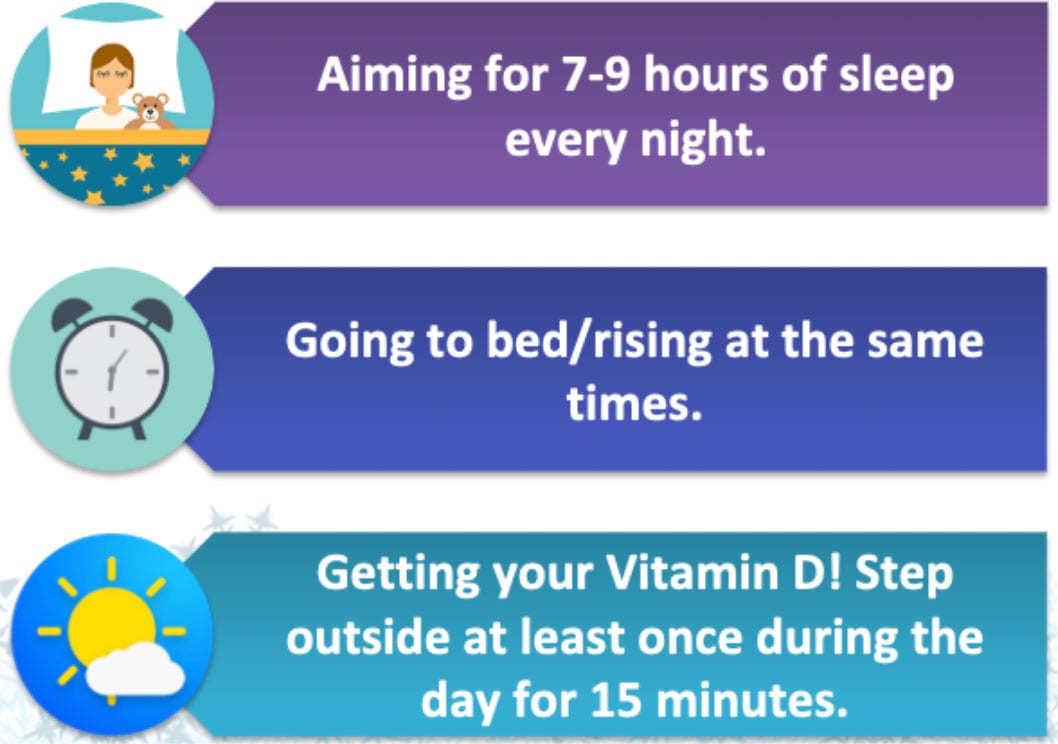 30 minutes of moderate physical activity five days a week The American Heart Association recommends 30 minutes of moderate physical activity five days a week. Get out and get moving!
Pick goals that don't stress you out!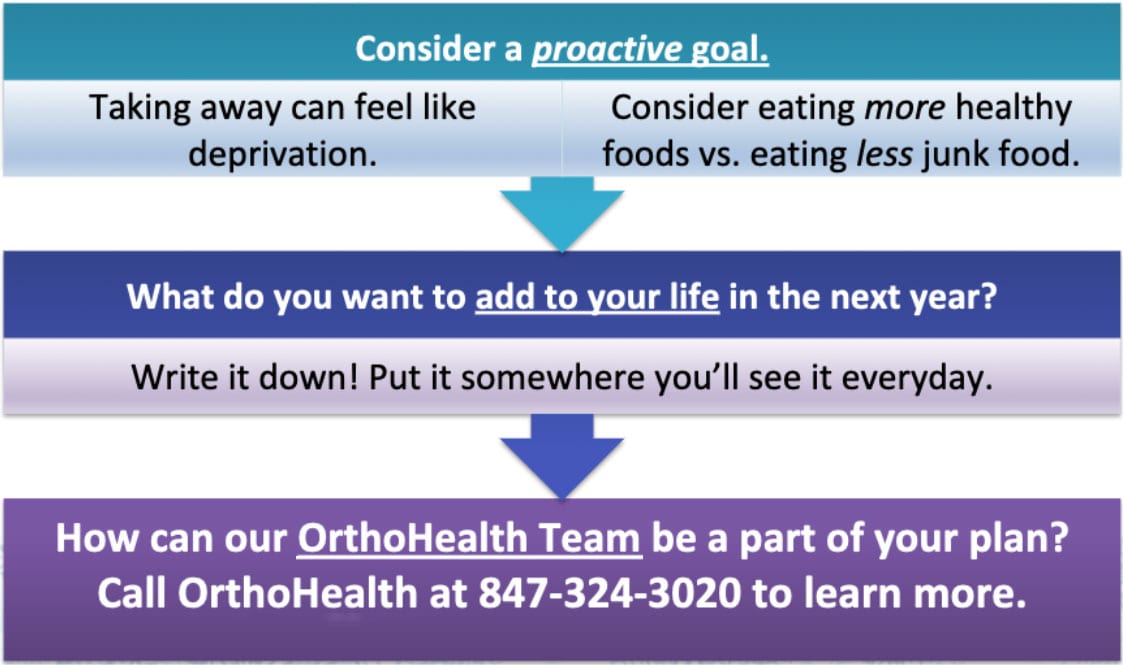 How can we help?
Enroll in IBJI's OrthoHealth program. OrthoHealth provides tools to develop long-term lifestyle changes by helping each patient understand what motivations and goals drive their behavior. IBJI's integrated network of physical therapists, dietitians, health coaches, exercise physiologists and other professional partners will offer you the support you need to find success in our program.
Curious about OrthoHealth? Visit IBJI OrthoHealth or call (847) 324-3020.
Kelsey Koziel is a Marketing Communications and Relations Specialist at Illinois Bone & Joint Institute.