Schedule your MRI and CT Service
IBJI MRI and CT Services offer several advanced options with your comfort in mind.
Appointments are available in 24 hours or less. Call 855-IBJI-MRI.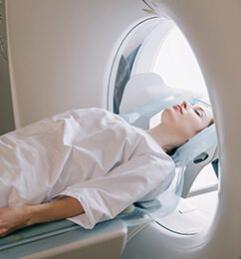 Visit One of IBJI's Convenient Locations
At IBJI, you can see your doctor, receive therapy, and get a diagnostic test all in one place. Our experienced team will provide you with complete and accurate MRIs and CT scans that are convenient and affordable.
IBJI's Diagnostic Imaging Services
IBJI works to stay on the leading edge of technological innovation in diagnostic imaging to achieve the highest-quality results for our patients. We upgrade and maintain our equipment to the highest quality standards, and the American College of Radiology accredits our MRI sites.
To ensure the comfort of our patients and deliver the most accurate results, we've added several advanced MRI and CT systems at many of our locations, including:
3T High-Field Wide-Bore MRI - A high-performance scanner with one of the largest bores available (71cm) to accommodate every patient's shape
1.5T High-Field Open-Bore MRI - Offers 90% sound reduction technology and one of the largest bores (71cm) for patient comfort
1.5T Echelon Oval High-Field MRI - Ultra wide-bore MRI system offers fast, high-resolution images of a high-field MRI with patient comfort in mind
1.2T High-Field Open MRI - This open MRI system has high-resolution images, faster scan times, and a spacious design that's open on all sides
Extremity CT System - Offers high-quality images, lower extremity scans, upper extremity scans, and weight-bearing scans of the foot, ankle, and knee
Note: To provide the highest quality diagnostic exams with the lowest health risk, IBJI will no longer use lead shields to cover reproductive or fetal organs during CT scans or C-Arm fluoroscopy procedures. Read more about the "Shed the Shield" program (pdf).
FAQs About MRI and CT Scan Medical Imaging
Magnetic resonance imaging (MRI) is a medical imaging test that uses a magnetic field and computer-generated radio waves to create detailed images of your body's organs and tissues.
An MRI produces high-resolution images of the inside of your body to help doctors diagnose certain health conditions and injuries, including:
Aneurysms of Cerebral Vessels
Multiple Sclerosis (MS)
Spinal Cord Disorders
Disorders of the Eye and Inner Ear
Stroke
Tumors
Brain Injury
A computerized tomography (CT) scan is one of the fastest tools for examining the sinuses, chest, abdomen, and pelvis. It takes X-ray images from different angles around your body, then uses computer processing to combine them into cross-sectional images of your bones, blood vessels, and tissues.
CT scans provide a more precise and detailed examination of the inside of your body than typical X-ray exams. They usually take 15 to 45 minutes to complete.
An MRI can be used to look at multiple areas of the body, including the:
Brain and Spinal Cord
Heart and Blood Vessels
Bones and Joints
Breasts
Liver and Bile Ducts
Kidneys
Spleen
Pancreas
Uterus
Ovaries
Prostate
A CT scan primarily looks at the sinuses, chest, abdomen, and pelvis. Your doctor may recommend a CT scan to:
Detect Internal Injuries or Bleeding
Diagnose Muscle and Bone Disorders (e.g., Fractures)
Locate a Tumor, Infection, or Blood Clot
Guide a Surgery, Biopsy, or Radiation Therapy
Detect and Monitor Conditions (e.g., Cancer, Heart Disease, Lung Nodules, or Liver Masses)
Monitor the Effectiveness of Treatments
Diagnostic imaging tests like MRIs and CT scans help doctors and specialists look at what is happening inside your body to diagnose your condition or injury properly.
The experts at IBJI use the most advanced technology available to get a more accurate diagnosis and provide you with the best treatment plan possible to help you get better.
During an MRI, you lie down on a movable table that slides into the opening of a tube-shaped machine. A technologist monitors you from another room and talks to you through an intercom.
The MRI machine creates a strong magnetic field around you and directs radio waves at your body. While that may sound scary, the procedure is painless, and you won't feel anything.
The scanners produce gentle pulsing and tapping sounds during the procedure. For your comfort, we can play your favorite music from Pandora, a CD, or another music player during most imaging procedures.
Some people may have a material injected into their hand or arm through an intravenous line (IV). This material enhances certain details on your MRI. The scan typically takes 45 to 60 minutes to complete. It's important to hold still, as movement can blur the images.
Most patients can comfortably undergo a successful MRI scan. However, an MRI isn't appropriate for every condition, and metallic objects in the body can affect image quality.
Inform your care team right away if you have any of the following:
Cardiac Pacemaker (note: you won't be able to have an MRI with IBJI; please contact your doctor to arrange for an alternate type of imaging, such as a CT scan)
Prosthetic Heart Valve
Surgical Clip/Any Metallic Implant
Aneurysm Clips
Cochlear Implants
Neurostimulators
Held a Job in the Metalworking Industry/May Have Been Exposed to Metallic Dust or Splinters
Suffered a Shrapnel Wound
Metallic Chips or Splinters in the Eye
Been Told You Are Pregnant/Think You Might Be Pregnant
Patients with cardiac pacemakers, implanted medical devices, prosthetics, or metallic splinter injuries are welcome to have a CT scan. However, it's important to let your IBJI care team know about them when you schedule your appointment.
Also, before having a CT scan, it's important to let us know if you have:
A History of Kidney Failure
Been Taking Blood Thinners (e.g., Heparin, Coumadin, etc.)
A History of Multiple Myeloma, High Blood Pressure, or Sickle Cell Anemia
Diabetes or Diabetic Conditions
Been Taking Type 2 Diabetes Medication (e.g., Metformin, Glucophage, etc.)
If you have anxiety or a fear of enclosed spaces (claustrophobia), your doctor may recommend a mild sedative before your procedure to help you relax.
Please note that IBJI MRI Services does not carry or administer sedative medications, so be sure to discuss any concerns with your doctor before your scheduled MRI. If you take a sedative before your exam, you should also arrange to have someone drive you to and from your appointment.
At IBJI, our CT scanner is spacious in width and shallow in depth, so claustrophobia rarely affects our patients during their scans. Our MRI Services staff will do everything possible to ensure you're comfortable before and during your scan.
Your MRI or CT images are transmitted digitally in a secured network to a radiologist, who interprets them. The radiologist will then send your physician a report with your MRI or CT scan results within one business day.
A copy of your scan will be provided to you on a CD soon after the scan is completed, and your physician will typically discuss the results with you at your follow-up appointment. (Your physician is the only person authorized to discuss your MRI or CT scan results with you.)
In some cases, your doctor may order a contrast agent to produce higher image resolution and aid the radiologist in interpreting your MRI scan.
The contrast agent is a fluid consisting primarily of water that is injected intravenously into your arm. Another form of contrast media your doctor may recommend is taken orally. They may choose to use one or both types.
Before receiving the contrast agent, you'll be asked about any allergies to contrast media, previous reactions to contrast agents, and questions about your health history.
Yes, one adult friend or family member can be in the room during your MRI, as long as they don't have a cardiac pacemaker or any of the other conditions outlined above that can interfere with the scan.
Related Resources