Cassi Huser, PT, DPT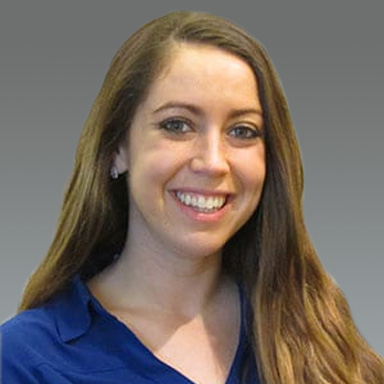 Facility Manager
Physical Therapist
Contact Information
101 Waukegan Road
Suite 1100
Lake Bluff, IL 60044

Phone: 847-247-2402

Fax: 847-247-2405
Biography
Cassi Huser, PT, DPT has been a part of the IBJI team since 2005. Cassi attended Northwestern University Physical Therapy School and rejoined the IBJI team upon graduation. Cassi enjoys having the opportunity to treat a variety of orthopedic and neurological diagnoses, as well as the chance to work with patients of all ages. Cassi enjoys working with the many programs that IBJI has to offer, as well as volunteering at races or company sponsored events. Cassi has been a part of managing the Lake Bluff as well the Libertyville divisions since 2018.
Cassi played competitive-level rugby in college, advancing to nationals her final year, and she also enjoyed participating in intramural sports. She was a three-sport athlete in high school, with a history of personal physical rehabilitation experiences at IBJI as a teenager. This has allowed her to be on both the giving and receiving ends of physical therapy and led her down the career path to become a physical therapist. Cassi enjoys learning about orthopedic and sports physical therapy at conferences and seminars.
Cassi resides in the suburbs with her husband, kids, and black lab, Walle, and in her spare time takes every opportunity possible to travel and try new restaurants.
Education
Bachelor of Science
University of Wisconsin-La Crosse - Exercise Sport Science/Spanish
Doctor of Physical Therapy
Northwestern University