Adria Castronovo, PT, MS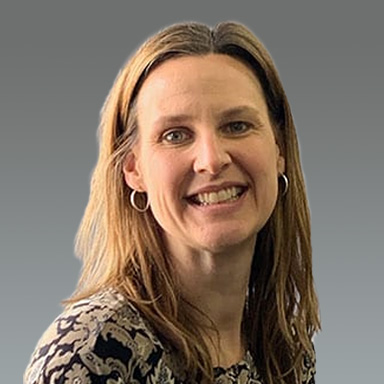 Contact Information
2401 Ravine Way
Suite 100
Glenview, IL 60025

Phone: 847-724-4791

Fax: (847) 998-6916
Biography
Adria Castronovo PT, MS has been practicing in outpatient orthopedics in Chicago and area suburbs since 2001. She attended college as well as Physical Therapy school at Clarke University in Dubuque, IA. Born and raised in Chicago, Adria currently lives in Glenview and has worked at the IBJI Glenview location since 2019. Adria enjoys working in a collaborative care model with physicians, physicians assistants and nurses to provide the most effective and holistic care for her patients.
Adria's athletic background in volleyball, softball, running and biking initially propelled and has continued to fuel her desire to pursue her profession. Over the years, Adria has gained experience with hip, knee, foot and ankle as well as shoulder and spine diagnoses. She enjoys working with a diverse patient population but her interests have developed over past years to focus on spine, movement analysis and manual therapy interventions. She is continually seeking out educational opportunities to add to her repertoire. Adria also believes in educating her patients and providing them with the resources they need to take an active role in their recovery.
In her spare time, Adria enjoys spending time with her family, cooking and entertaining local family and friends and participating in outdoor activities.
Education
Master of Science
Clarke University - Physical Therapy