Donna Ishak PT, DPT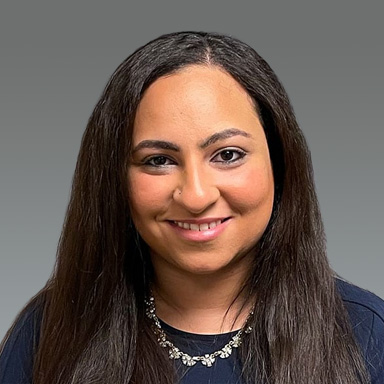 Contact Information
2401 Ravine Way
Suite 100
Glenview, IL 60025

Phone: 847-724-4791

Fax: (847) 998-6916
Biography
Donna Ishak, PT, DPT is a graduate from Wheeling University's Doctor of Physical Therapy program in December 2020. Prior to graduate school, Donna worked at the front desk and as a rehabilitation technician within Illinois Bone and Joint Institute.
Donna is excited to be a part of IBJI's team and be a part of interdisciplinary care for her patients. Donna enjoys treating a variety of clinical diagnoses including post-operative care, orthopedic, and neurological conditions. She enjoys treating diverse populations from pediatrics to geriatrics. Her clinical experiences entailed care in settings from ICU to outpatient care, which exposed her to many different realms of physical therapy. Donna is passionate about mission trips in order to provide care to those in developing countries and learn more about other cultures. She traveled to Vietnam and Mexico and plans to travel to other countries to provide education and care to others. Donna has a strong passion to provide the best and optimal care to all of her patients.
In her spare time, Donna enjoys cooking, baking, working on crafts, exercising, traveling, and exploring new local coffee shops.
Education
Bachelor of Science
Northern Illinois University - Health Science
Doctor of Physical Therapy
Wheeling University