Hannah Ondrey, PT, DPT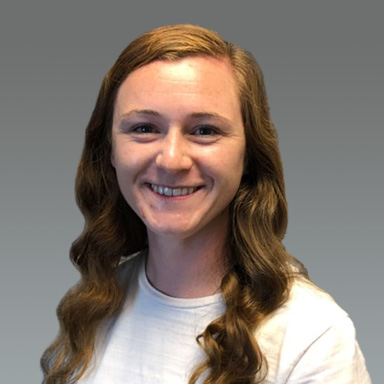 Contact Information
110 Mooney Drive
Suite 5
Bourbonnais, IL 60914

Phone: 815-295-8308

Fax: 815-295-8309
Biography
Hannah serves IBJI's Mooney Drive clinic in Bourbonnais. She joined IBJI in June 2021.
Hannah has wanted to be a physical therapist ever since she received an injury while playing soccer during middle school. She attended Olivet Nazarene University and received a bachelor's degree in exercise science. While at ONU, she completed four years on the women's varsity soccer team. With a passion for the game of soccer, she has served as a coach for nine years for the local soccer club, developing young players. After graduating from ONU, she attended Midwestern University where she received her doctorate in physical therapy in May 2021.
Although she enjoys working with all patients and various diagnoses, her special interests are sports rehabilitation as well as concussion and vestibular rehabilitation. Her goal for all patients is to return them to their previous lifestyle and reduce the risk of re-injury. Her approach for treatment is to collaborate with all members of the medical team to reduce pain and improve function to best optimize patient recovery.
Hannah has committed to expanding her professional education to better her patients. She has completed certifications in upper extremity and lower extremity return to sport for athletes pursuing return to previous status in their athletic careers.
Education
Bachelors of Science
Olivet Nazarene University - Exercise Science
Doctorate in Physical Therapy
Midwestern University - Physical Therapy