Deane Heswall, PT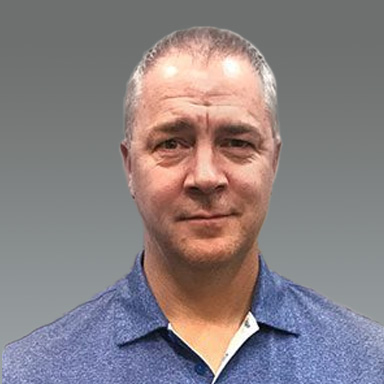 Contact Information
101 Waukegan Road
Suite 1100
Lake Bluff, IL 60044

Phone: 847-247-2402

Fax: 847-247-2405
Biography
Deane Heswall, PT, has specialized in outpatient orthopedics for the past 23 years. Deane was trained and originally from Auckland, New Zealand. He moved to Chicago in 1995 and worked as a contract therapist in a variety of clinical settings until taking a full time position at Highland Park Hospital from 1999-2001. Since then he has worked exclusively as a practicing manager for Illinois Bone & Joint Institute and now currently works at the Lake Bluff location.
Deane has developed a reputation as a manual therapist with subspecialty in spine and shoulders. He promotes a focus on the restoration of normal movement patterns through the use of soft tissue release techniques and a reactivation of segmental stabilizers. He is credentialed in the Mechanical Diagnosis and Treatment through the McKenzie Institute, USA and integrates various joint mobilization techniques throughout the treatment process, with an emphasis on positional faults and there correction using the Mulligan Mobilization Techniques.
Deane and his wife Lisa have two daughters and reside in the northern suburbs of Chicago, IL.
Education
First Year BSc Tech
Waikato University
Diploma in Physiotherapy
AIT Auckland New Zealand