Steven Hullana, PTA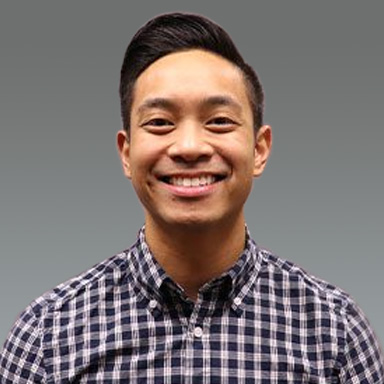 Physical Therapist Assistant
Contact Information
724 Florsheim Drive
Libertyville, IL 60048

Phone: 847-918-9077

Fax: 847-918-9770
Biography
Steven Hullana earned his BA in Dance from The University of Iowa where he participated in all styles of dance, specializing in hip-hop and modern. He then furthered his education and continued at Gateway Technical College where he earned his AAS in Physical Therapist Assistant and graduated with President's Honors and acted as PTA club president.
Steven began his career in Physical Therapy in 2012 working as a rehab tech. He joined the IBJI family in 2016 where he continued to work as a rehab tech which drove his passion to pursue his PTA degree.
Steven has developed his skills in both outpatient and inpatient settings. He had the opportunity to assist in the Return to Play Phase 4 program at the Libertyville Sports Complex. Steven has his BFR certification and enjoys working with athletes, weekend warriors, and joint replacements. In his free time, he loves making memories with his son Greyson Brodey, his wife Liz, and his dog Rigatoni.
Education
Associate Degree
Gateway Technical College - Physical Therapy Assistant
Bachelor of Art
University of Iowa