Ian Gwaltney, PT, DPT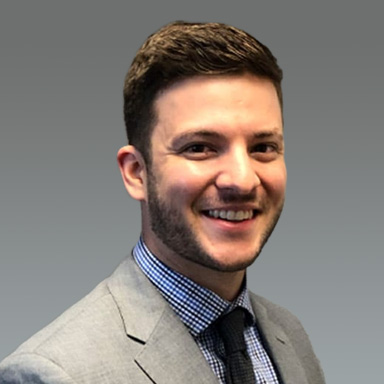 Contact Information
1275 East Belvidere Road
Suite 150
Grayslake, IL 60030

Phone: 847-735-0828

Fax: 847-735-0838
Biography
Ian is a recently graduated and licensed Physical Therapist with IBJI. He began his clinical career at the Libertyville clinic and is eager to gain experience with his fellow peers.
I have experience with orthopedic injuries including ACL tears, meniscus tears, rotator cuff tears, frozen shoulder, and different injuries involving the spinal cord. Other clinical experience has included working with individuals who went through CVA, Parkinson's, Cerebral Palsy, and MS.
Ian has a goal for himself to improve professionally everyday and continue to grow through further education. Athletic Training has given him experience with athletes at the high school and collegiate level.
Ian has been recently married and moved to Lindenhurst. He is a big fan of art as a hobby and a big fan of the the Chicago Bears, Cubs, Bulls, and Blackhawks. Ian enjoys an active lifestyle through weight lifting, golf, and snowboarding during the winter months. I always want to connect with my patients and ensure a positive outcome for their experience.
Education
Bachelors of Science and Athletic Training
Rosalind Franklin University
Doctorate in Physical Therapy
Rosalind Franklin University