Jessica Drag, PTA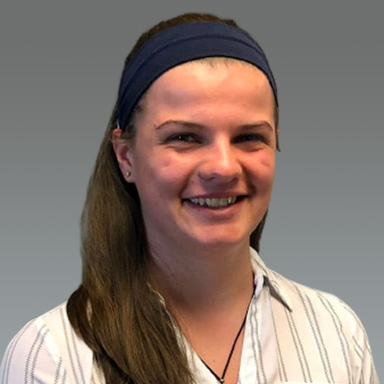 Physical Therapist Assistant
Contact Information
3296 Executive Drive
Unit 201
Joliet, IL 60431

Phone: 815-207-4223

Fax: 815-207-4643

301 Gregory Ct.
Shorewood, IL 60404

Phone: 312-953-3626
Biography
Jessica joined the IBJI team in September of 2020 as a rehabilitation technician; and moved into a PTA position in June of 2021. She attended Carroll University directly after high school and studied Exercise Science with an emphasis in Physical Therapy. During her time at Carroll, Jessica was able to develop a better understanding of different exercises, routines, and progressions that best-fit patients and their unique goals. After obtaining a Bachelors degree from Carroll, Jessica attended Herzing University and officially received her Physical Therapist Assistant degree in May of 2020.
Jessica is passionate about making therapy both beneficial and enjoyable for patients in order to elicit the best possible progress and gains. Each patient is unique in their recovery and goals, and Jessica believes that tailoring to these unique qualities will put the patient in a place where they can not only recover from their injuries but hopefully leave better than when they started.
When Jessica is not at work, she enjoys playing soccer, reading, and spending time with her family.
Education
Bachelors of Science
Carroll University - Exercise Science
Physical Therapy Assistant
Herzing University