Judith Lopez, PTA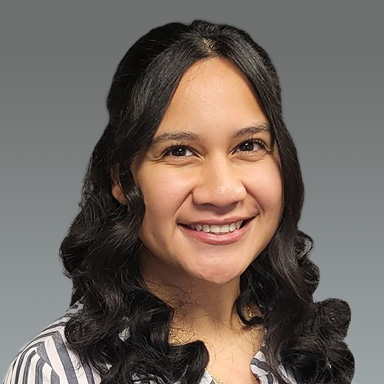 Physical Therapist Assistant
Contact Information
521 Green Bay Road Second Floor
Wilmette, IL 60091

Phone: 847-724-4864

Fax: 847-853-0179
Biography
Judith Lopez is a Physical Therapist Assistant at the Wilmette Clinic. She obtained her bachelor's degree in Kinesiology from the University of Illinois at Chicago and went on to pursue her PTA degree from Oakton Community College afterwards.
Judith first became interested in physical therapy after having gone through rehab herself from a sport injury and seeing how big of an impact therapist have on prevention and the recovery process of an injury. She soon realized there weren't enough Spanish speaking therapist and decided to take matters into her own hands. During her time at Oakton, she gained experience in outpatient rehab, Inpatient, and skilled nursing facilities. Although she was able to treat various diagnoses, Judith specifically enjoyed treating in the orthopedic outpatient setting that included joint replacements, along with sports injuries. She is excited to continue to improve her skills as a clinician to provide the best care for her patients and help them get back to their daily activities.
Outside the clinic, Judith enjoys playing soccer, taking nature walks, watching horror/thriller movies and spending time with friends and family.
Education
Bachelors of Science
University of Illinois at Chicago - Kinesiology
Associates
Oakton Community College - Physical Therapist Assistant