Katie Herkert, PT, DPT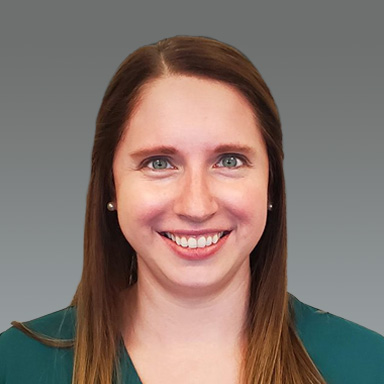 Contact Information
10110 Donald S. Powers Dr.
Suite 101B
Munster, IN 46321

Phone: 219-961-9503

Fax: 219-961-9506
Biography
Katie Herkert, PT, DPT has experience practicing in a variety of settings since her graduation from Rosalind Franklin University of Medicine and Science in 2014. While she has gained valuable knowledge and experience from previous settings, orthopedics is where her passion lies.
Katie chose to pursue a career in physical therapy after she was injured and received PT. She valued the time and energy her physical therapist spent to help return her back to sport. Since becoming a clinician, she enjoys evaluating and treating a variety of musculoskeletal conditions and putting in that same time and energy to benefit her patients. Whether pain and limitations are the result of an injury, surgical procedure, or are chronic in nature, she works to provide comprehensive care to ensure each patient has positive outcomes.
When not working, Katie enjoys spending time with her family and friends, checking out local shops and restaurants, watching football (Go Colts!), binge watching a variety of TV shows, and traveling.
Education
Bachelors of Science
DePauw University - Kinesiology
Doctorate
Rosalind Franklin University - Physical Therapy