Megan Moran, PT, DPT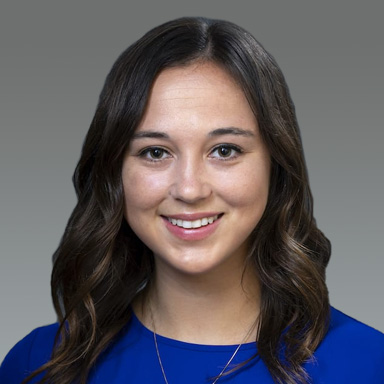 Contact Information
250 South Northwest Highway
Suite 204
Park Ridge, IL 60068

Phone: 773-631-4112

Fax: 773-594-2113
Biography
Megan Moran, PT, DPT grew up in Aurora, IL and after spending the past 7 years living in Omaha, NE, attending Creighton University, she is excited to return home to the Chicagoland area and join the IBJI team.
Her favorite part about being a physical therapist is the ability to meet people from all different walks of life and build connections with these individuals while helping them to improve their quality of life through movement. Megan is dedicated to treating the whole person instead of a single body part by continuing her education and utilizing resources through the multidisciplinary approach exercised at IBJI.
As a young professional, she is excited to continue her education in manual therapy, dry needling, Women`s health, pediatrics, and sports medicine. Megan enjoys spending time with family and friends, hiking, attending sporting events and baking/cooking.
Education
Bachelor of Science
Creighton University - Exercise Science
Doctor of Physical Therapy
Creighton University