Amanda Traficanti, PT, DPT, COMT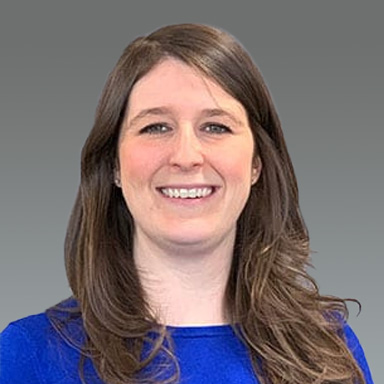 Facility Manager
Physical Therapist
Contact Information
2101 Waukegan Road
Suite 108
Bannockburn, IL 60015

Phone: 847-914-0544

Fax: 847-914-0547
Biography
Amanda has been practicing in outpatient orthopedics since 2009. She has been a part of IBJI since 2012, beginning in the Glenview Clinic for 8 years and now in Bannockburn. Originally from central Illinois, Amanda moved to the Chicago area in 2009 after completing PT school. Amanda is proud of the open communication IBJI promotes between patient, therapists, and doctors to tailor each treatment plan to the patient's specific needs.
Amanda enjoys treating a wide variety of diagnoses. She has a passion for sports medicine, treating athletes of all ages and sports. She is a member of the Sports Medicine Special Interest group with IBJI and has been a part of multiple IBJI Running Clinics, analyzing runners mechanics to help prevent injury. She also enjoys treating post-operative total joints and rotator cuff repairs. In November of 2016, Amanda completed a a 2- year Manual Therapy Certification Program. Amanda believes in treating the entire patient by changing the movement patterns that led to injury and educating the patient how to prevent reoccurrence of the injury.
In her spare time, Amanda enjoys playing and watching sports, spending time with family, cooking, and experiencing all that the Chicago area has to offer.
Education
Bachelor Degree
University of Illinois at Urbana-Champaign - Integrative Biology
Doctorate of Physical Therapy
Washington University in St. Louis