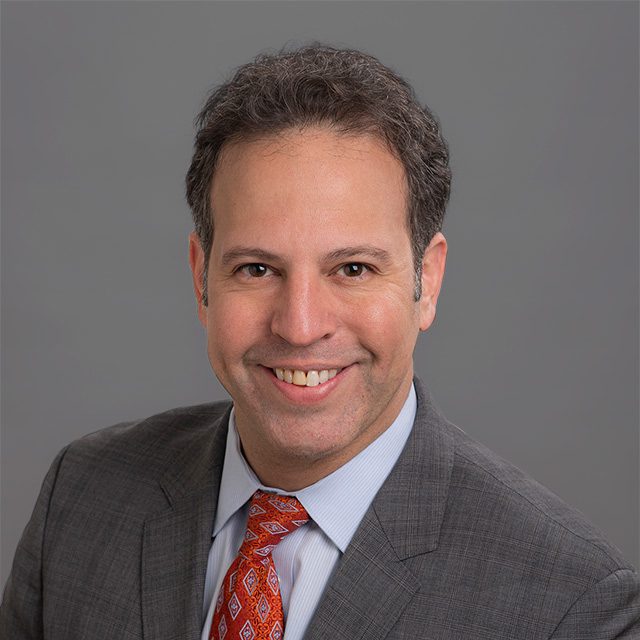 Jeffrey Goldstein, MD
DES PLAINES, Ill., January 13, 2023—Illinois Bone & Joint Institute (IBJI), one of the largest independent, physician-owned orthopedic practices in the United States, is proud to announce the appointment of Jeffrey Goldstein, MD to the position of Chair of the Department of Orthopedic Surgery for Advocate Lutheran General Hospital in Park Ridge.
Dr. Goldstein is an IBJI orthopedic surgeon with fellowship training in adult hip and knee reconstruction and replacement surgery. He's one of the few surgeons in the Chicagoland area who spent an additional year learning the direct anterior approach for hip replacement surgery from some of the nation's most respected hip surgeons.
"IBJI and Lutheran General have been strategic partners for decades with our shared commitment to high-quality patient care," Dr. Goldstein said. "I look forward to continuing the culture of excellence established by my predecessors and helping lead the orthopedic department at Lutheran General into the future."
Dr. Goldstein attended medical school at Rush Medical College in Chicago. He completed his orthopedic surgery residency at University of Illinois-Chicago and an adult hip and knee reconstructive surgery fellowship at OrthoCarolina Hip & Knee Center.
In an announcement, Dr. Jim Keller, Chief Medical Officer at Advocate Lutheran General Hospital said, "Dr. Goldstein, in addition to being an outstanding clinician, has demonstrated a vision for the Department of Orthopedics focused on quality and growth in a complex environment, and I am confident he will be a great asset to our physician leadership team."
Dr. Goldstein practices at the IBJI Des Plaines Doctors' Office and IBJI Morton Grove Doctors' Office. His areas of expertise include total hip arthroplasty, total knee arthroplasty, total joint reconstruction, anterior approach total hip replacement, revision total knee arthroplasty, and revision total hip arthroplasty.
About Illinois Bone & Joint Institute
Illinois Bone & Joint Institute (IBJI) is the largest independent physician-owned orthopedic practice in Illinois. IBJI is dedicated to providing accessible, compassionate, and comprehensive care to your family for every orthopedic specialty with leading-edge technology and innovative treatment options. For more information, please visit ibji.com.