It's official, the temperature has dropped and we've already seen our first snowfall…winter is quickly approaching. Colder temperatures mark more snow and slippery surfaces, making winter activities ripe with opportunities to become injured. Proper preparation with a Pilates program can provide safer more efficient movement through the toughest winter weather challenges.
Pilates exercises work to strengthen the muscles of your core, which is critical to helping you improve posture and foot strike as you walk over snowy, icy surfaces. Through a technique called total arm and leg strengthening, the core along with the extremities are engaged. In Pilates, exercises are initiated from the core and incorporate the use of upper and lower body muscles while working muscles and joints through a full range of motion. This workout process provides muscular balance, joint mobility and cross-training resulting in injury prevention and optimal fitness.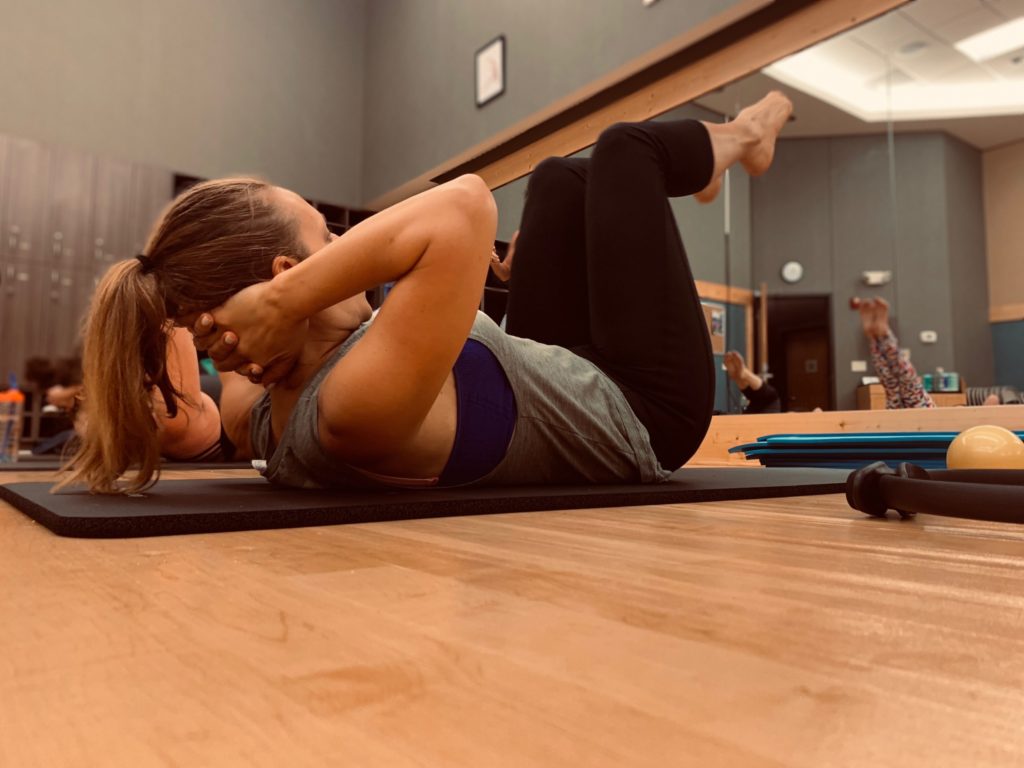 Pilates produces a wide variety of benefits including strength, balance and flexibility. These are merely several of the many benefits that Pilates offers which is helpful when navigating winter weather conditions. These core benefits provide injury preventative measures and are effective in helping with safe efficient, mobility when participating in winter activities and tasks.
Injury Prevention and Safety with Pilates
Increased Strength: Strong core muscles, the muscles of the abdominals and back, support an upright posture and is beneficial when performing winter activities such as shoveling snow, ice skating, skiing and walking.
Improved Posture: A strong core produces an upright posture that translates to better balance especially when you are walking through or navigating snow-covered, slippery surfaces.
Improved Mobility: A strong, stable core and extremities that have been worked through full range of motion allows you to move more efficiently with better foot strike and walk stride.
Improved Flexibility: Better flexibility will allow one to regain balance and upright posture quickly, helping them to avoid a slip, fall and injury.
Become strong, well balanced, move better, and avoid injuries with Pilates at IBJI. For details about Pilates or to schedule your appointment today, contact Yvonne Taylor at ytbennett@ibji.com and enter "Pilates Strong" in the subject line.