Olivia Jones, PT, DPT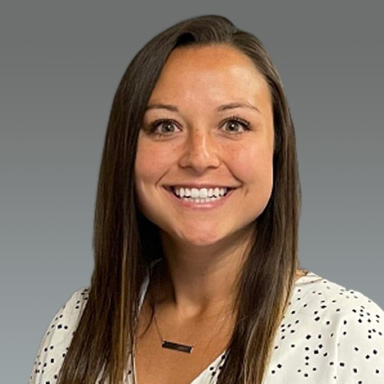 Contact Information
724 Florsheim Drive
Libertyville, IL 60048

Phone: 847-918-9077

Fax: 847-918-9770
Biography
Olivia Jones graduated from Rosalind Franklin University in May 2021, where she earned her Doctorate in Physical Therapy. In 2016, she graduated from the University of Illinois at Urbana-Champaign with her Bachelor of Science in Kinesiology. Olivia has always had a passion for the profession, starting as a rehab tech at IBJI before PT school. Throughout school, she furthered her experience while on clinical rotations in the outpatient orthopedic and inpatient neurological rehab settings.
Olivia truly believes that movement is medicine when working with patients of all ages and conditions. She brings energy and positivity to each session and incorporates a holistic and individualized plan to have the greatest impact on patients and help them achieve their goals. Olivia is looking forward to collaborating with and learning from her teammates to help her grow and develop into the best clinician for all patients.
In her free time, Olivia enjoys spending time with her family and friends, playing with her dogs, staying active, hiking, traveling, and is an avid Chicago sports fan.
Education
Bachelors of Science
University of Illinois Urbana-Champaign - Kinesiology
Doctorate
Rosalind Franklin University - Doctors of Physical Therapy