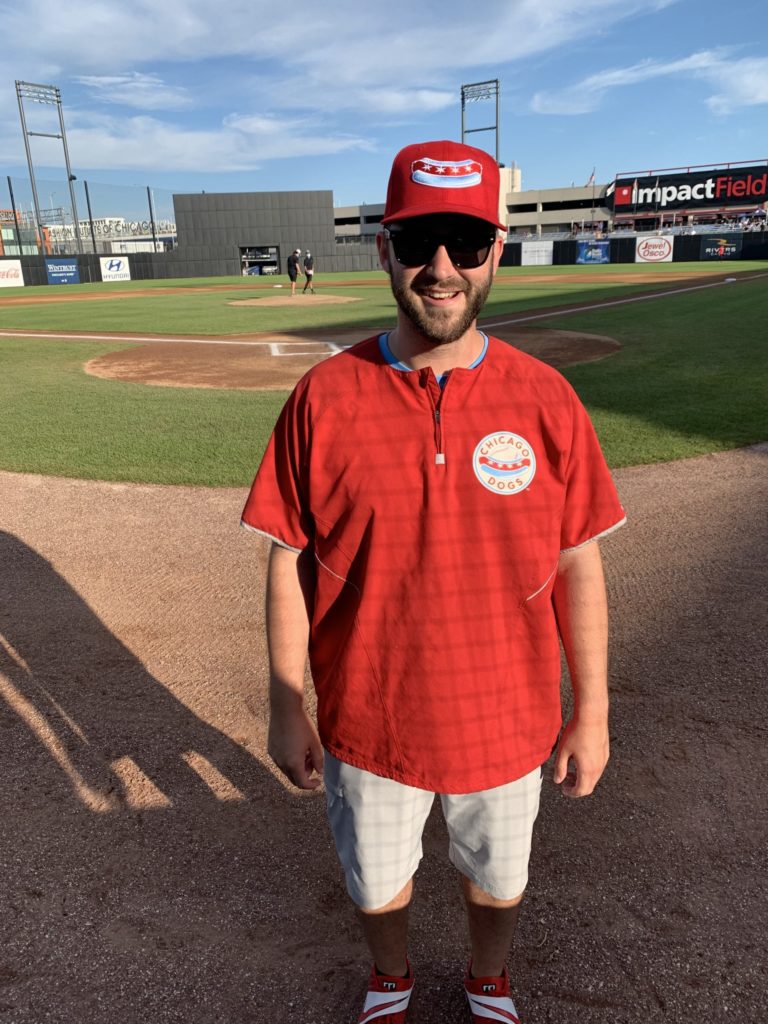 IBJI's Tom Simon, ATC
DES PLAINES, Ill., July 22, 2020 — Illinois Bone & Joint Institute (IBJI) is extremely proud to announce that we are an Official Partner of the Chicago Dogs. IBJI is the Official Athletic Training and Physical Therapy provider for the 2020 season. Even though the 2020 season has been disrupted by the current COVID-19 pandemic, IBJI is happy to help by assisting players in their shortened season.
Local Connection: Tom Simon, ATC, will be the Head Athletic Trainer for the Chicago Dogs this season. Tom is from Morton Grove and is a Notre Dame College Prep graduate (2014) who went on to play baseball collegiately and study athletic training at Coe College (2018) in Cedar Rapids, IA . With his sports history and expert knowledge, he will be able to assist athletes in their training and recovery.
Tom expresses his excitement in working with the Chicago Dogs, "I've been around baseball my whole life, from playing, to coaching, and working with players to improve their performance. I've been a part of [IBJI's] Highland Park Sports Medicine facility working with a majority of the baseball players, and I'm excited to work with the Chicago Dogs this season to help keep their players safe and healthy!"
Shawn Hunter, Chicago Dogs Co-owner says, "We are excited to partner with Illinois Bone and Joint Institute for our athletic training and physical therapy needs for the Dogs 2020 season. Tom is an outstanding professional that is providing great care for our players and coaches."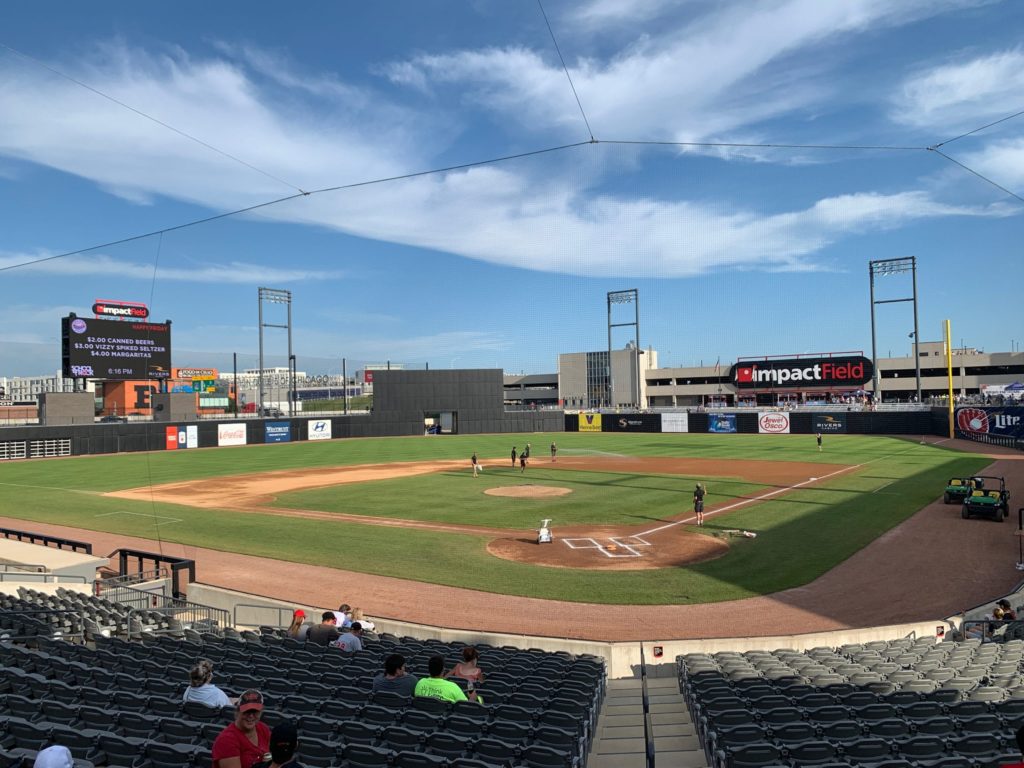 Chicago Dogs at Impact Field
About The Chicago Dogs
The Chicago Dogs are members of the American Association of Independent Professional Baseball. Named after Chicago's favorite and oldest culinary tradition, the Chicago Dogs' logo features the colors and stars of the iconic Chicago flag. Home games are played at the state-of- the-art Impact Field located at 9850 Balmoral Avenue in Rosemont, IL. The team is managed by former Boston Red Sox Manager, Butch Hobson, who brings more than 30 years of experience to Rosemont. Chicago Dogs games welcome fans of all ages for a one-of-a-kind experience where every day is fan appreciation day.
About Illinois Bone & Joint Institute
Illinois Bone & Joint Institute, is one of the largest independent physician-owned orthopedic practices in Illinois. IBJI is dedicated to providing accessible, compassionate, and comprehensive care to your family for every orthopedic specialty with leading-edge technology and innovative treatment options. For more information, please visit ibji.com.