Physical Therapy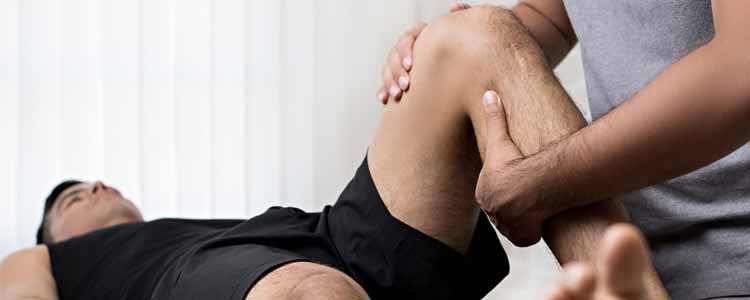 Physical Therapy is a healthcare specialty that focuses on the rehabilitation of a patient through manual treatments to aid impairments and promote mobility. A physical therapist will conduct physical examinations and review your recorded medical history to accurately apply the correct pain management technique. Physical therapy can relieve pain, improve limited function and regain decreased strength resulting from an accident, accessory health condition, or orthopedic surgery.
Why Should You See a Physical Therapist at IBJI?
IBJI wants to get you back into motion. Our physical therapists will diagnose and treat your complications with the most hands-on approach. A patient seeking therapeutic care can expect our PTs to evaluate their condition through meticulous observation of their movements and medical exam. We will design a specified plan of care to treat your unique situation and monitor progress throughout treatment.
A patient most commonly seeks physical therapy due to chronic pain, injury or for post-operative rehabilitation, but IBJI also provides therapy to those inflicted with wear and tear on the bones, muscles, and joints from overuse or age. The Illinois Bone and Joint Institute is well equipped to manage and deliver a quick and full recovery to all our patient's physical therapy needs in the local Chicago area. Contact us today to begin physical therapy optimally for your recovery.
Physical Therapy Services at IBJI
Physical Therapy with IBJI provides comprehensive assistance and a highly customized treatment plan to support any condition a patient may be experiencing. Our dedicated therapists will work closely with you to regain confidence in physical motion and promote safety awareness to avoid future injury.