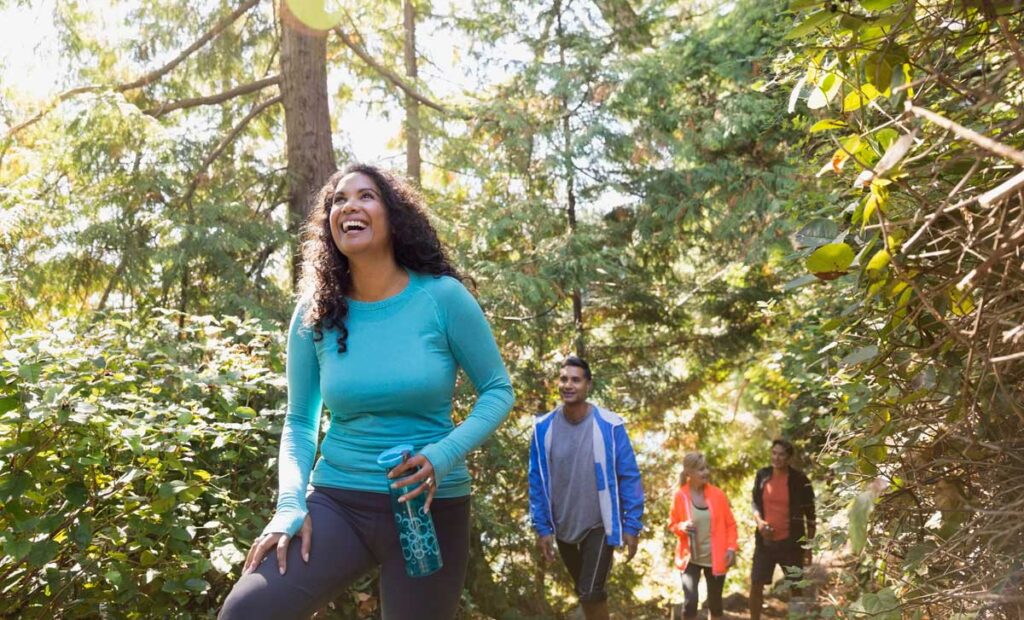 Did you know that October is Bone and Joint Health Awareness Month? Let's raise awareness about the crucial role your bones play in your overall health. Bones protect vital organs and are the framework of your body, enabling you to walk, run, jump, and be physically active. Bones are also the storehouse for vital minerals, such as calcium. As we age, bone density naturally decreases, and over time can lead to conditions like osteoporosis.
Healthy bones and joints promote stability, flexibility, and strength, and help prevent falls and accidents that lead to bone breaks and soft tissue tears.
Take steps to promote healthy bones and joints with these tips:
Exercise & Stay Active
Regular physical activity can help strengthen muscles and bones, and enhance movement. Strength training helps build muscle, which can improve your bone density. The Health Performance Institute can help you get started, with access to personal trainers and wellness experts, to create a customized health plan for your joint health.
Eat a Well-Balanced & Nutritious Diet
Eat a diet full of vegetables, fruits, lean protein, and whole grains. Eating a healthy diet full of vital nutrients and minerals leads to better bone and joint health. The dietitians at IBJI offer nutritional counseling to help build strong bones and eliminate foods harmful to your bone health.
Maintain a Healthy Weight
Maintaining a healthy weight is better for your joints, putting less pounds of pressure on your hip and knee joints. Shedding just a few pounds will reduce pressure on your joints. The experts at the OrthoHealth Wellness and Weight Management Program understand that there isn't one diet that works for everyone, and can help you achieve and maintain a healthy weight.
Avoid Smoking & Limit Alcohol Consumption
Smoking and alcohol hinder the body's ability to absorb calcium, which is responsible for bone density.
Get Check Ups & Treatment Early
See your orthopedist periodically to check on the health of your bones and joints. IBJI offers DXA scans to check the status of your bone health. If you experience any musculoskeletal problems, our physicians are experts in diagnosing, repairing, and rehabilitation. Build strength with a wide range of therapies, such as physical and occupational therapy, sports injury prevention, and rehabilitation.
Ultimately, healthy bones and joints are precursors to overall health. Prioritize your health to remain active throughout your life. If you would like to know more about maintaining the health of your bones and joints, contact Illinois Bone and Joint Institute for a personalized assessment, solutions and cutting-edge treatments to help you move better, so you can live better!
About the Author:
Darci Grum, Director of Marketing at the Illinois Bone and Joint Institute, offering world-class orthopedic care across Chicago and Indiana, with over 100 convenient locations and expertise in every orthopedic specialty.