Choosing to have a hip replacement is a big decision, but it's what happens after hip replacement recovery that tells the whole story. Nate B. had total hip replacement surgery performed by IBJI hip surgeon Dr. Ritesh Shah.
Keep reading to learn about Nate's hip replacement recovery story and how he's now living life without hip pain.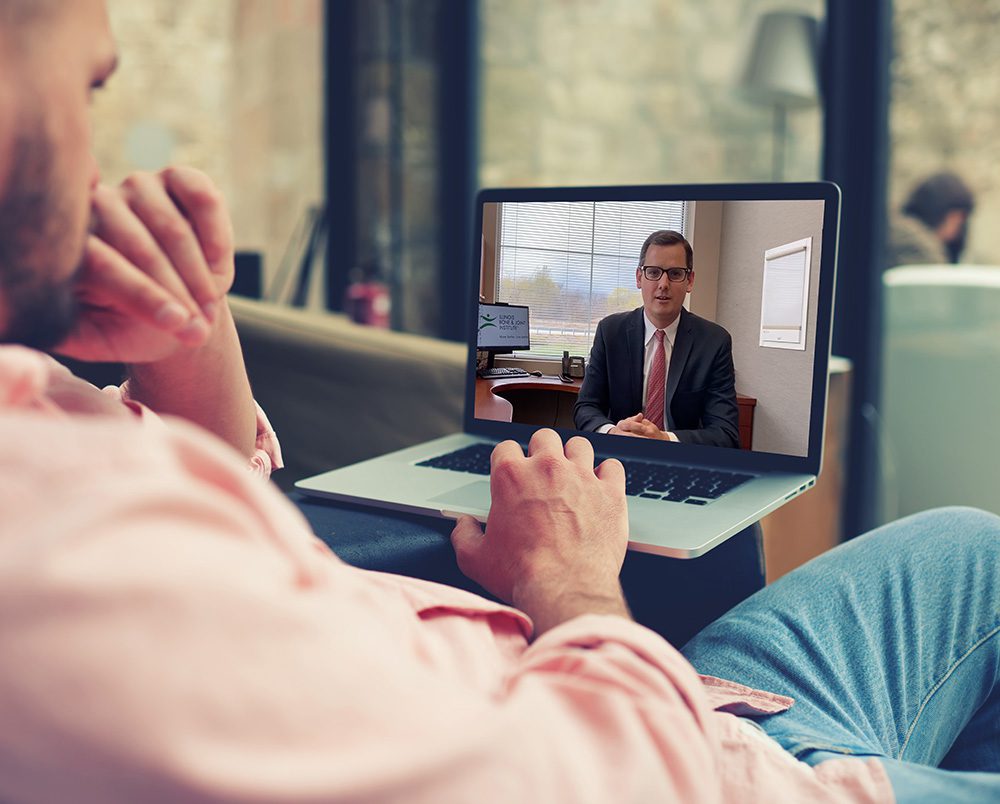 A patient talks to his hip surgeon about what to expect during the hip replacement recovery process.
Nate's Hip Replacement Recovery Story
"So exactly one year ago today, Dr. Ritesh Shah and Brandon, MA, ATC, sat me down and told me I had two choices: a total hip resurfacing or a full replacement."
"I remember first mentally getting over the fact that I wouldn't be able to run like I once could, and then second, realizing the recovery that would eventually occur."
"As I walked (oh—let's be honest—limped) out of the office that day, I knew I had to do the full replacement, and I remember the laundry list of things I had to do before November 12."
Benefits of Total Hip Replacement
"I tell my students that in life, it's all about listening to the right people. Morally, medically, financially, and educationally. Man, was IBJI the place for me."
"Not only did Dr. Andrea Kramer perform surgery that would allow my son to walk, run, and live a life of comfort after being born with two club feet, but now, IBJI gave me a second lease on life."
Here are the highlights in Nate's life that he achieved after hip replacement recovery:
"I got to dance the night away with my 6-year-old daughter at our first daddy-daughter dance back in February, just three months after surgery."
"I've played basketball, baseball, and a family game called 'roof ball' with all four of my kids without wincing once in pain."
I ran five miles and even ran past Joe's (my physical therapist) house so he could see how his work got me to where I am."
"I walk without pain. I run without pain. I jog without pain. I don't even think about it anymore."
Mental Preparation for Hip Replacement Recovery
"The other part of this, beyond just the physical, was the mental part."
"Another part of teaching that often goes unseen is that we are essentially psychologists, helping the whole person instead of just the 'student.' In many ways, [the IBJI team is] dabbling in psychology, too."
"Beyond just the physical part of this surgery and recovery was the mental part. You all were there. Every step of the way."
"I can't emphasize this enough. My God, I called the voicemail because I knew that I physically couldn't take a week of school yet (which was not easy for me to admit), and Brandon had the FMLA form back to my district within minutes."
"After Dr. Shah talked to me, Brandon calmly talked me through everything about my next steps. And if I ever needed clarification, Brandon called right back, providing it. The clarity that gives someone who is pretty clueless is just immeasurable. I always knew you guys had my back. It made the recovery easier."
"And when I needed it most—like that second week of pain where I realized that the hip replacement recovery would take a little longer—both Brandon and Dr. Shah assured me I would get through it and provided that support."
"They sat there and just listened to me when that's really all I needed. Just to be heard and reassured that I would be a new man once I was on the other side of it. And a year later, it's absolutely the truth."
Pain-Free After Hip Replacement Recovery
"I just turned 40, and I couldn't be luckier for everything I have in my life. And what a way to start a brand new decade pain-free."
"To Brandon, Dr. Shah, and everyone in the office (from the kind people in reception to anyone else who had a hand in dealing with me during my pre and post): Thank you for everything."
Get Relief From Your Hip Pain Today
Hip Care and Treatment at IBJI
Whether you are just starting your hip care journey or need a second opinion for your hip pain, IBJI's hip surgeons are here to help provide you with the necessary care for your ailment. Get the relief you are seeking with the help of IBJI.
Request an appointment with an IBJI hip surgeon to discuss treatment options like arthroscopic hip surgery and create an individualized approach to your care.
Check out IBJI's additional online resources for hip care to learn more about conditions and read patient testimonials.
You Might Also Like ...
Last updated in April 2022.
*This content is for information only and is not intended to replace the diagnosis, treatment, or medical advice from your treating healthcare professionals. The content does not provide medical advice, does not constitute the practice of medicine or other healthcare professional services, and does not create a doctor-patient relationship. You should not rely on this information as a substitute, nor does it replace professional medical advice, diagnosis, or treatment. If you have concerns or questions, seek the advice of your healthcare professionals. If you think you may have a medical emergency, call your doctor or 911 immediately. Do not rely on electronic communications or communicate through this website for immediate, urgent medical needs. This website is not designed to facilitate medical emergencies. The use of the information is at the reader's own risk. The links are provided for information and convenience only. We cannot accept responsibility for the sites linked or the information found here. A link does not imply an endorsement of a site.