With school underway and the fall sporting season back in action, athletes of all levels are gearing up and heading out on the field, court, and ice. Whether your athlete is starting a new sport or returning to training for upcoming games, make sure your athlete gets the high-quality care they need if they sustain an injury. Illinois Bone & Joint Institute (IBJI) physicians have experience working with many different types of athletes.
IBJI is proud to support local clubs and professional sports teams by expediting care for our athletes. Not only do we offer preventive services (such as complimentary baseline concussion testing), we provide injury screenings, Return to Sport training, and OrthoAccess immediate care clinics in the event of an acute injury.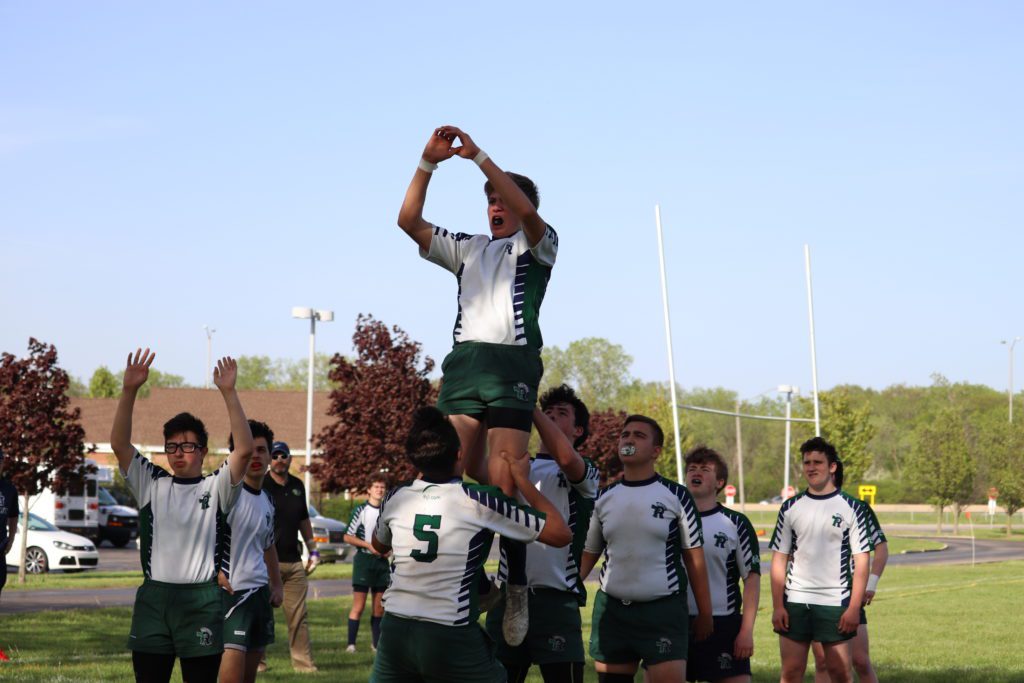 New Trier Rugby team at a game.
Our comprehensive sports medicine program creates easy access points for athletes all across Chicagoland. The IBJI sports medicine team includes physicians, certified athletic trainers, licensed physical therapists, certified strength coaches, and sports nutritionists. This multidisciplinary approach helps keep athletes safe and on the field or court longer.
IBJI offers a free Sports Access app for iOS and Android to schedule injury screenings, baseline concussion testing, or to find the closest immediate care center when you're out at a game and your athlete is injured.
IBJI physicians also partner with and support over 50 local high schools in our community.
IBJI is proud to support:
Chicago Bandits
Lake Forest Hockey Club
Chicago Bulldogs Hockey
New Trier Rugby Football Club
Chicago Red Stars
Northshore Trevians Youth Football
Chicago Sky
Schaumburg Boomers Baseball
Chicago Wolves
Slammers Baseball & Softball Academy
Evanston Soccer
True Lacrosse
Falcons Hockey
USA Rugby
Green Wave Soccer
Winnetka Hockey Club
Lake Forest College
If you or your child is an athlete and has been injured during practice or a game, IBJI's Sports Medicine team can help! Visit our sports medicine page to learn more and call to request an appointment.