IBJI held its annual Sports Medicine Symposium on Saturday, November 2, 2019. For the second year in a row, the event sold out, with an attendance of more than 100 participants! Participants included physical therapists, physical therapist assistants, athletic trainers, strength coaches, and nurses.
It was an exciting line-up with presentations from IBJI physicians, including Roger Chams, MD, Steven Mardjetko, MD, Anthony Savino, MD, Michael Chiu, MD and Nathan Wetters, MD.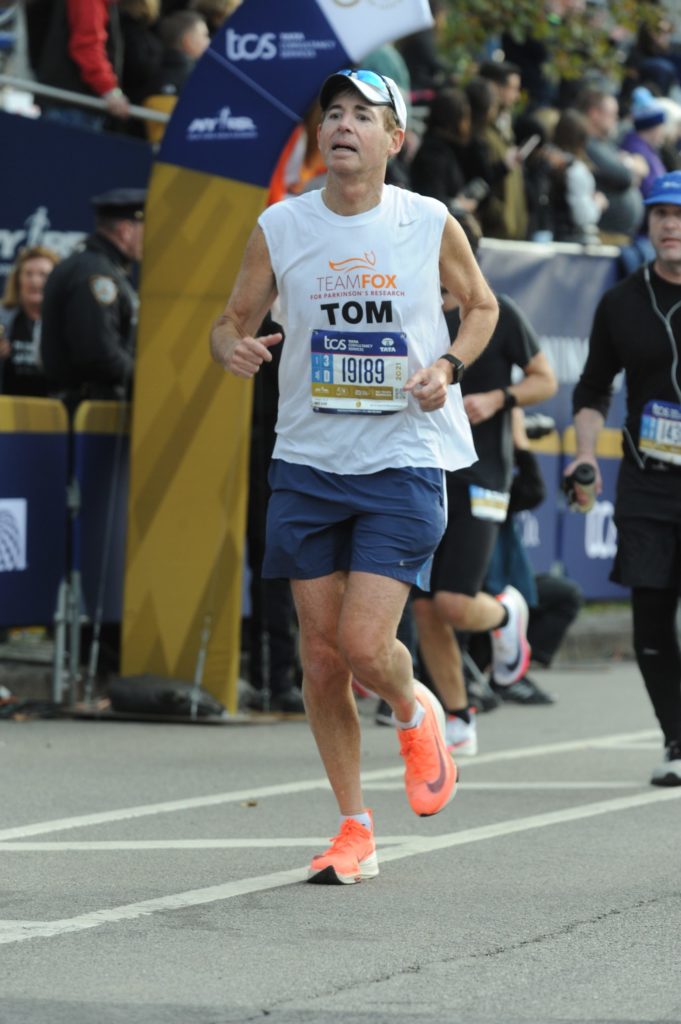 Tom, running after hip replacement, finished a marathon in a little over four hours.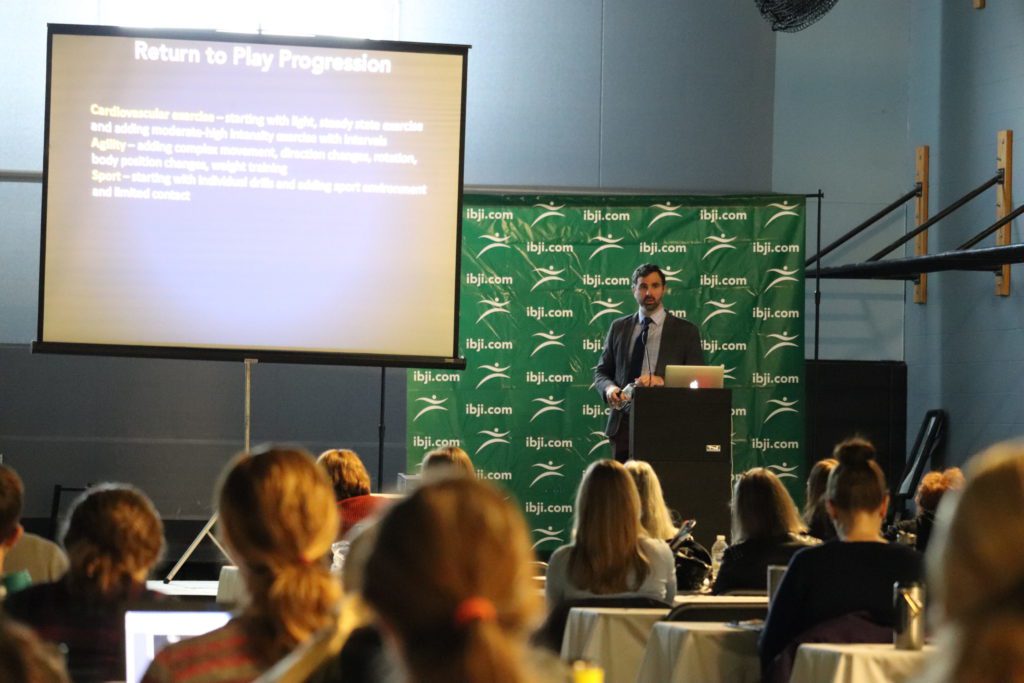 Dr. Anthony Savino presenting on "Active Recovery Following Concussion."
There was something new for everyone this year. Presentations from physicians and other IBJI specialists were engaging and relatable. Physicians included examples of the work they do in their practice and how the specialists in the audience can apply it within their own practices. The presentation by Dain Hampton, PT, DPT, OCS, COMT, delighted the crowd with a live demonstration of dry needling.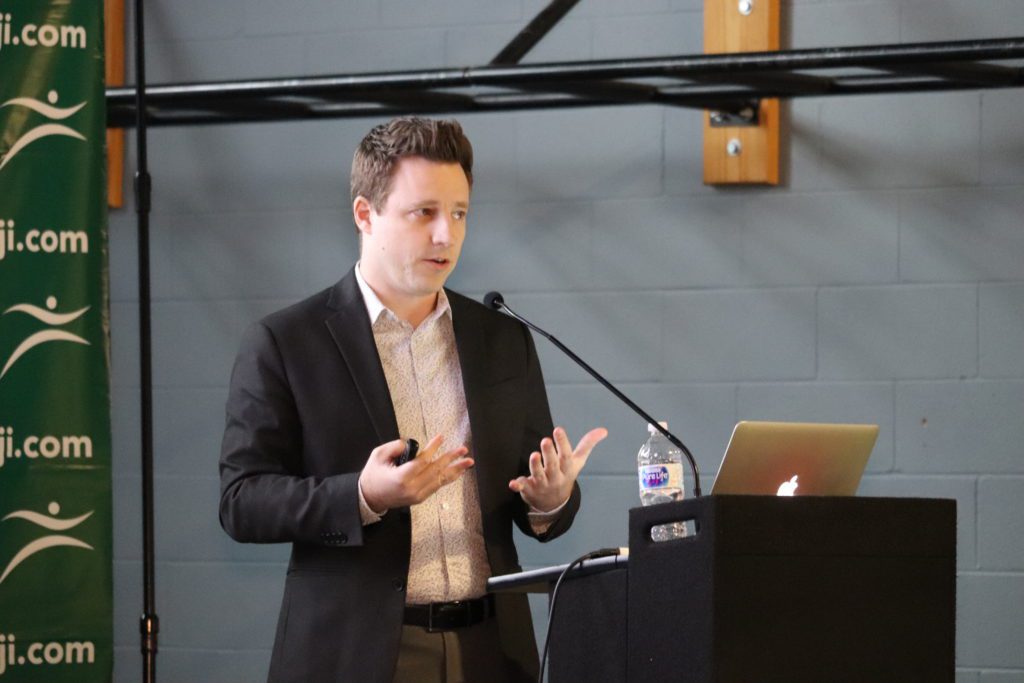 Dr. Michael Chiu presenting on "Hip Preservation."
Matt Repa, IBJI's Sports Medicine Business Development, said, "This year's Sports Medicine Symposium was greatly attended. It was sold out for the second year in a row. We're already making plans for next year and speakers and topics are being lined up. We are looking to make it even more interactive next year!"

Dr. Nathan Wetters presenting on "UCL Reconstruction."
This year's topics included:
"The Emergence and Trends of Biologics in Orthopedics" presented by Dr. Roger Chams
"Sports-Related Spine Syndromes" presented by Dr. Steven Mardjetko
"Clinical Reasoning for Dry Needling" presented by Dain Hampton, PT, DPT, OCS, COMT
"Active Recovery Following Concussion" presented by Dr. Anthony Savino
"The Athletic Pelvic Floor" presented by Jessica Bunyon, PT, DPT
"ACL Rehabilitation & Return to Sport: How are we doing?" presented by Emily Sluis, PT, DPT, SCS, ATC, CSCS
"Hip Preservation" presented by Dr. Michael Chiu
"UCL Reconstruction" presented by Dr. Nathan Wetters
"Blood Flow Restriction: Clinical Reasoning and Results" presented by Felisha Bartnicki, PT, DPT, OCS, CMTPT
"Athletic Nutrition: 'The Power to Perform'" presented by Lydia Nader, MS, RDN, LDN.
We can't wait for next years Sport Medicine Symposium! Visit ibji.com/symposium to find out more details on 2020's symposium as they come.