DES PLAINES, Ill., January 6, 2020 — Illinois Bone & Joint Institute (IBJI), one of the largest independent, physician-owned orthopedic practices in the United States, announces the grand opening of the IBJI Health Performance Institute in Highland Park on Monday, January 6, 2020. The Sports Institute offers leading medical care for athletes in the Chicagoland area and is located at 1919 Skokie Valley Road, Highland Park, IL 60035.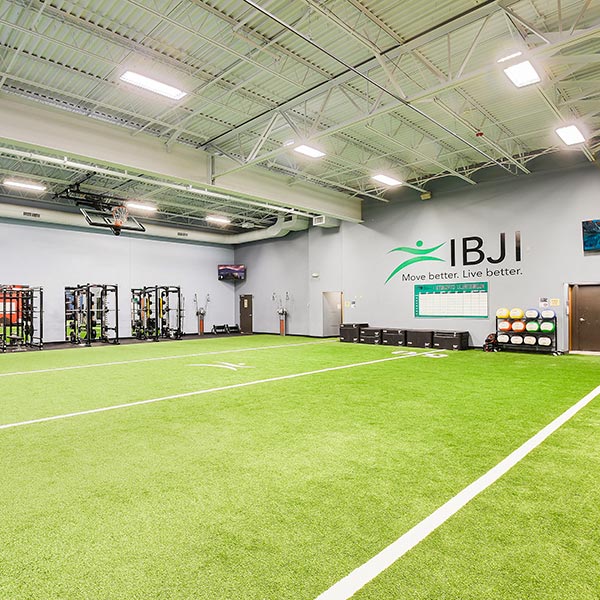 IBJI's Health Performance Institute opens Monday, January 6th, 2020. Access Chicagoland's elite sports medicine physicians, all in one place.
Professional athletes only work with the best, now you can too! Our experienced doctors have the expertise to treat athletes of all calibers, as many serve as official team physicians for USA Rugby, Chicago Wolves, Chicago Bandits, Chicago Red Stars, Lake Forest College, and more than 60 other area clubs and high schools.
The Sports Institute provides athletes the opportunity to see a sports medicine specialist the same day. IBJI's Sports Institute creates expedited access to fellowship trained sports medicine physicians, to help provide the care athletes need to recover faster, and get back to the sport they love.
As part of the experience at the IBJI Sports Institute, athletes will meet with a doctor to establish a treatment plan, complete physical therapy, participate in sport specific training, Pilates, or fitness, and enjoy a soft-tissue massage in our Wellness Center.
The Health Performance Institute allows athletes of all ages, sports and skill levels to receive comprehensive expert care all in one place. Highland Parks' physical therapy is open from Monday to Saturday and sports performance is seven days a week.
If you have any questions, please call (224) 765-5550 or visit ibji.com/sports.
About Illinois Bone & Joint Institute
Illinois Bone & Joint Institute is one of the largest independent physician-owned orthopedic practices in the U.S. IBJI is dedicated to providing accessible, compassionate, and comprehensive care to your family for every orthopedic specialty with leading-edge technology and innovative treatment options. For more information, please visit ibji.com.
*This content is for information only and is not intended to replace the diagnosis, treatment, or medical advice from your treating healthcare professionals. The content does not provide medical advice, does not constitute the practice of medicine or other healthcare professional services, and does not create a doctor-patient relationship. You should not rely on this information as a substitute, nor does it replace professional medical advice, diagnosis, or treatment. If you have concerns or questions, seek the advice of your healthcare professionals. If you think you may have a medical emergency, call your doctor or 911 immediately. Do not rely on electronic communications or communicate through this website for immediate, urgent medical needs. This website is not designed to facilitate medical emergencies. The use of the information is at the reader's own risk. The links are provided for information and convenience only. We cannot accept responsibility for the sites linked or the information found here. A link does not imply an endorsement of a site.