Night and day. That's how Linda compares her left and right knee replacement surgeries that were performed 13 years apart at IBJI. Linda came to IBJI 15 years ago based on recommendations from friends and says her knee replacements are the best thing that ever happened to her. Keep reading to learn more about her knee replacement then vs. now and the technical advancements over the course of 13 years.
Learn more about Knee Replacement
Linda's First Knee Replacement Experience
Linda was 60 at the time of her first surgery, and the recovery was lengthy compared to the second. She contracted an infection at the nursing home she stayed at after surgery, causing her to be there for almost two weeks. "[The infection] was a nightmare. My knee was swollen, red and I couldn't bend it." Due to not being able to move her leg for an extended period of time, Linda's knee developed scar tissue, resulting in the need for a manipulation procedure. After the manipulation, it was like a new beginning, she was finally able to bend her new knee and progress with therapy. After five months, she was able to get back to the activities she enjoyed most including walking around at art festivals, going on cruises and partaking in cruise activities like snorkeling.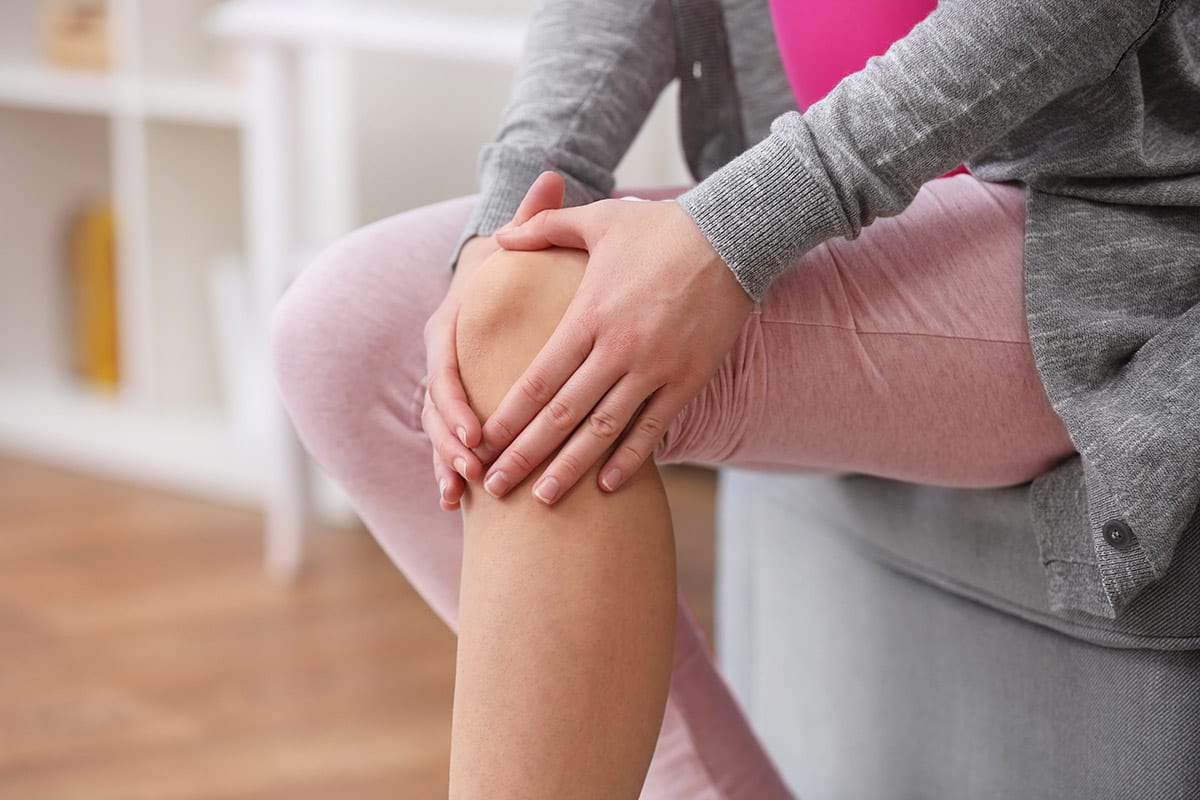 IBJI patient Linda compares the differences in knee replacement then vs. now.
Second Knee Replacement Years Later
Linda's right knee was replaced 13 years after her left knee in 2017. She says the second time around was like having a tooth pulled; it was much easier.
The ease of the second knee replacement stemmed from two components: advancements in technology and IBJI's OrthoSync program. The most influential advancement since Linda's first surgery was now having the technology to allow her surgeon to personalize the orientation of the knee replacement device to better fit each patients' individual knee.
Watch a Video on Total Knee Replacement
Knee Replacement Then vs. Now
Prior to the use of this technology, surgeons had to use "feel" to properly tension the knee joint. The sensor technology now gives surgeons actionable data in the operating room to personalize the operation. Over the years surgeons have gained an improved understanding on how to measure and balance the soft tissue structures of the knee joint. Linda's second surgery benefitted from sensor technology which has been in use for several years. It's a unique technology that allows the surgeon to measure soft tissue (ligament) tension during knee replacement surgery.
IBJI's OrthoSync Program Helped in Recovery
The other factor that fostered Linda's success was her participation in IBJI's OrthoSync program. This program assists joint replacement patients in planning for and coordinating care during their recovery. "My surgeon explained everything to me and even included my granddaughter in the game plan. He was easy to talk to, had good bedside manner, and he didn't rush me." By proactively setting goals and tracking her progress following surgery, Linda could be assured she was on track to achieve a better outcome throughout her recovery.
Activity After Surgery
Linda was hesitant to start walking after her second surgery because of the first experience she had, but with some assistance and a walker, she was able to get up and walk the same day of surgery. Her granddaughter couldn't believe that she was standing and getting dressed on her own so quickly after surgery. "I was walking around on the walker and doing things I couldn't do for months with my first knee replacement. It was amazing, they've come so far with technology." Linda didn't even need her granddaughter to stay with her the first night at home.
A week after surgery, she was out shopping for three hours, walking around as if nothing happened. Friends and neighbors couldn't believe that she had surgery because of how fantastic she looked after. A few weeks after surgery, her physical therapist was so surprised that she was already at an 8 out of 10 for her steps of recovery. Linda went back to work a little under two months after surgery. She also noted that "There were no staples for my second surgery. The first knee had a lot of staples that would pull and hurt when I bent my knee. I was relieved that they did not use staples for the second one. I even had a cleaner scar because of this."
Back to Action
Linda says the only thing she would change is not waiting so long to get it done. She credits her surgeon with giving her life back. "He's the best in the world. I think of him every time I have to walk far in the parking lot to my car. I can move like a normal person without any pain. It's like magic, no one would ever think I had my knees replaced. I attribute him for 100% of it."
She did everything the right way by following her care plan and doing physical therapy. She says that it takes the doctor, technology and patient to do this right, and you have to have the right frame of mind. "He is always available and is everything a doctor should be and more. [The second surgery] was one of the smoothest surgeries and rehabilitation," says Linda when comparing her knee replacement then vs. now. Linda feels blessed to have had this experience. She is back to activity and focusing on accomplishing her bucket list. Next on her list: skydiving.
Request an Appointment with a Knee Surgeon
Need to see a doctor for knee treatment? Make an appointment today with a knee surgeon—online or in-person—to learn more treatment options to get you back to feeling your best.
Request an Appointment with a Knee Surgeon

This article is part of the Ultimate Guide to Knee Pain Relief.