Pat's journey toward wellness started in 2013 when she initially saw IBJI's Dr. Gary Shapiro, a fellowship-trained orthopedic spine surgeon, for her sciatica pain.
At that time, Pat decided not to continue care with Dr. Shapiro because someone convinced her that she should see a non-orthopedic surgeon. She ended up having spine surgery elsewhere that left her with excruciating back pain.
"It was horrible," Pat says. "I have 11 stairs in my home, and I would have to sit on my butt and scoot down. I would literally crawl to get up the stairs. I was a mess."
Keep reading to learn how Pat's doing now after double fusion surgery to correct her earlier surgery and relieve her sciatica pain.
Treatment for Sciatica Pain in Her Back and Leg
When her pain wasn't subsiding, Pat decided to return to Dr. Shapiro. She visited him in June 2020 at IBJI's Glenview Doctors' Office.
Dr. Shapiro said, "When Pat came in to see me, her sciatica was causing a lot of back pain and pain in her left leg. She explained to me that since I last saw her, she had surgery and was trying different pain medications, but her sciatica pain was not getting better. I took a look at her X-rays and saw a lot of degenerative changes."
Based on the findings, he prescribed a powerful anti-inflammatory and followed up with her the following week to administer an epidural steroid injection which didn't last.
"I really didn't want to go through another surgery," Pat, now 83, said.
However, after trying injections for a couple of months with Dr. Shapiro and additional injections with Kelli Gates, MD, an anesthesiologist and interventional pain management physician at IBJI, surgery was the only thing that would ultimately solve her chronic back pain problem.
"Kelli was marvelous, and she gave me an injection, but it didn't work," Pat says. "I was just too far advanced in my sciatica pain. She really tried, but no one could fix what I had except a surgeon."
Double Fusion Spine Surgery
When Pat returned to Dr. Shapiro for surgery, she found that everyone, from the front desk staff to the medical assistant, was top-notch, kind, and on top of all of the details.
"They have really good people working there, and with Rainie, the administrative assistant, you couldn't ask for a better person," Pat says. "She really listens to you. I felt like I found my home at IBJI."
In August 2020, Pat underwent a double fusion surgery with Dr. Shapiro to relieve her sciatica pain and correct the first surgery performed by a non-orthopedic surgeon.
"I haven't had any problems since," Pat says. "I walk now, and I stand for hours, and it doesn't bother me. Now I brag on Dr. Shapiro constantly. I tell people, 'if you want to be relieved of your pain, go see him.'"
Pat Is Living an Active Lifestyle in Her 80s
Now, Pat astounds her grown children with her busy, active lifestyle. She continues to work at a department store where she has to be on her feet all day.
"My kids say, 'How do you do it?'"
She also had the confidence to return to IBJI when she developed a bunion. She had foot surgery in March of 2022 with Douglas Solway, DPM.
"I really got lucky finding two great surgeons at IBJI," Pat says. "My foot is fine now. I'm on my feet again, I'm at work, and I love it."
Pat says going to IBJI was the best decision of her life.
"IBJI is marvelous and so professional, and the bedside manner was fabulous."
Get Relief From Your Back Pain Today
IBJI's spine surgeons are here to provide the necessary care for your sciatica pain.
Request an appointment with an IBJI spine specialist today to discuss your options, and our expert team will work with you on an individualized approach to your care.
You Might Also Like: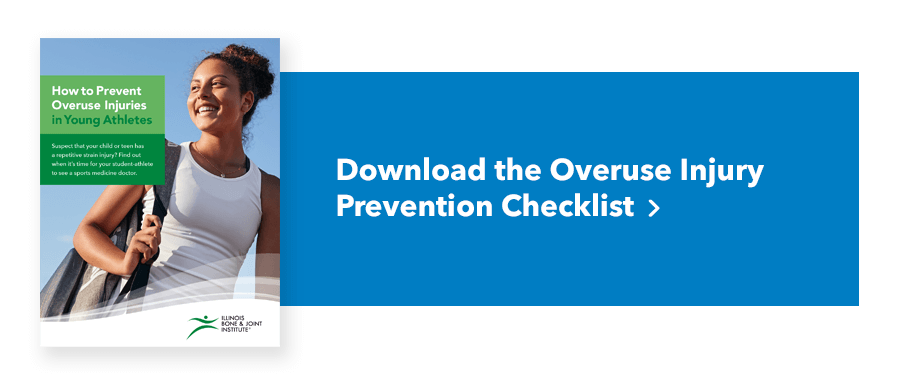 *This content is for information only and is not intended to replace the diagnosis, treatment, or medical advice from your treating healthcare professionals. The content does not provide medical advice, does not constitute the practice of medicine or other healthcare professional services, and does not create a doctor-patient relationship. You should not rely on this information as a substitute, nor does it replace professional medical advice, diagnosis, or treatment. If you have concerns or questions, seek the advice of your healthcare professionals. If you think you may have a medical emergency, call your doctor or 911 immediately. Do not rely on electronic communications or communicate through this website for immediate, urgent medical needs. This website is not designed to facilitate medical emergencies. The use of the information is at the reader's own risk. The links are provided for information and convenience only. We cannot accept responsibility for the sites linked or the information found here. A link does not imply an endorsement of a site.