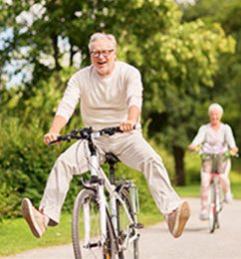 Why Should I See an Orthopedic Specialist for Neck, Back, and Spine Care?
The spine care specialists at IBJI use the latest diagnostic tools and techniques to treat acute and chronic conditions of the back, neck, and spine. We take a comprehensive approach to your care and always use conservative treatments to reduce pain and restore your mobility before discussing surgical options.
Conditions, Disorders, and Injuries
The spine care experts at IBJI have an in-depth understanding of the various causes of neck, back, and spine pain. They'll listen to your concerns, do a thorough exam to diagnose your condition or injury, and create an optimal care plan to help you meet your goals.
Causes of Neck, Back, and Spine Pain
Arthritis: Osteoarthritis
Broken Spine
Burns
Bursitis
Cervical Stenosis
Chronic Back Pain
Congenital Differences
Degenerative Disc Disease
Dislocated Spine
Facet Joint Pain
Failed Neck or Back Surgery
Foraminal Stenosis
Herniated Disc
Infections
Kyphosis
Lumbar Sprain
Lumbar Stenosis
Lumbar Strain
Myofascial Pain
Neck Fracture
Neck Sprain
Nerve Injuries
Nerve Irritation
Nerve Root Pain
Overuse Injuries
Pinched Nerves
Poor Posture
Radiculopathy
Sciatica
Scoliosis
Spinal Cord Compression
Spinal Cord Injury
Spinal Cyst
Spinal Deformity
Spinal Fracture
Spinal Instability
Spinal Stenosis
Spondylosis
Spondylolisthesis
Trapped Spinal Nerves
Traumatic Injury
Tumor
Whiplash
Neck, Back, and Spine Treatments
IBJI's experienced spine care team specializes in today's most advanced surgical and non-surgical treatment options. They will consider your unique needs and lifestyle as they create a customized care plan to relieve your neck, back, and spine pain and help you live better.
Non-Surgical
Acupuncture
Bracing
Functional Rehabilitation
Heat/Ice
Imaging (MRIs and CT scans)
Injections
Massage Therapy
NSAIDs and Steroids
Occupational Therapy
Pilates
Weight Loss Assistance
Surgical
Cervical Corpectomy
Cervical Laminoplasty
Discectomy
Disc Replacement
Endoscopic Spine Surgery
Facetectomy
Foraminotomy
Herniated Disc Surgery
Kyphoplasty
Laminectomy
Laminotomy
Minimally-Invasive Lumbar Microdecompression
Nucleoplasty
Spinal Fusion (Cervical)
Spinal Fusion (Lumbar)
Spinal Decompression
Spine Stabilization
Surgical Drainage (Debridement)
Vertebral Augmentation
Vertebroplasty
Back to Life Clinic for Neck and Back Pain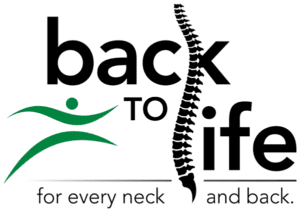 IBJI's Back to Life Clinic provides hands-on care to relieve acute neck and back pain immediately. We take a non-traditional approach to neck and back care and offer a more efficient alternative to the chiropractor or emergency room.
The providers at Back to Life will work with you to design a customized care plan that fits your life, with no pressure to schedule multiple appointments.
FAQs About Neck, Back, and Spine Care
If your back or neck pain has lasted longer than three days or is severe, you should see a physician. Back pain is classified as either acute, subacute, or chronic. Acute back pain lasts less than a month, subacute lasts over a month but less than three months, and chronic pain lasts over three months.
An IBJI spine care specialist can diagnose conditions and injuries of the neck, back, and spine. They will work with you to develop a back and neck care plan to relieve your pain.
While there are many potential causes of back pain, they often have no obvious cause, such as an injury.
Some of the most common causes of back pain without injury are:
Muscle spasms
Osteoporosis or small compression fractures
Arthritis causing the hollow area around the spinal cord to narrow
Bulging or herniated discs
Constipation
Stress and depression
Conditions like osteoarthritis of the spine cause a breakdown in the facet joints, where the vertebrae join and eventually cause the formation of bony growths called spurs. These spurs can press on your nerves, causing pain.
Most arthritis back pain occurs in the lower back. You may also experience swelling and stiffness in your back if arthritis is the cause.
Carrying excess body weight can cause damage or injury to your spine. This damage can lead to osteoarthritis, rheumatoid arthritis, osteoporosis, degenerative disc disease, spinal stenosis, and many other spinal conditions. Unfortunately, back pain is a symptom all these conditions have in common.
Related Resources
Check out this collection of videos for more information about some of the most common problems diagnosed and treated by IBJI's neck, back, and spine care specialists.