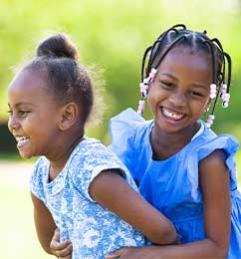 Why Should My Child See a Specialist for Pediatric Orthopedic Care?
Pediatric orthopedic specialists are trained to diagnose and treat conditions and injuries to a child's joints, bones, or muscles.
Whether your child has a sprained ankle, broken bone, difficulty walking, or congenital abnormality, IBJI's experts in orthopedics for kids are here to help.
IBJI's specially-trained pediatric orthopedic physicians, nurses, and staff collaborate to diagnose, treat, and manage any problem with a child's small joints or growing bones and muscles. Our experts will create a personalized care plan to help your child heal, so they can get back to being a kid.
IBJI's Pediatric Orthopedic Surgeons
The fellowship-trained pediatric orthopedic surgeons and caring staff at IBJI have extensive experience and advanced knowledge in orthopedics for kids and teens.
Conditions, Disorders, and Injuries
The pediatric orthopedics team at IBJI understands the many causes of pain and dysfunction that impact children and teens. They will provide a comprehensive exam to diagnose your child's injury or condition and put them on a path to healing.
Achilles Tendonitis
Achilles Tendon Tear
Animal Bites
Ankle Injuries
Back Injuries
Brachial Plexus Birth Palsy
Burns
Cerebral Palsy
Congenital Disorders
Dislocations
Foot Injuries
Forearm Fractures
Gait Abnormalities
Hammer Toe
Hand Injuries
Hemangioma
Hip Disorders
Hip Injuries
Hip Pain
Immune Diseases
Infections: Bone
Infections: Joint
Infections: Muscles
Knee Injuries
Knee Pain
Kyphosis
Limb Deformities
Limb Length Discrepancy
Limping
Lupus
Marfan Syndrome
Muscular Dystrophy
Musculoskeletal Injuries
Neuromuscular Disorders
Osteoarthritis
Osteochondroma
Overuse Injuries
Osgood-Schlatter Disease
Painful Joints
Plantar Fasciitis
Rickets
Rolled Ankle
Shoulder Impingement Syndrome
Spine Deformities
Spinal Injuries
Sports Injuries
Sprained Ankle
Strained Ankle
Tendonitis
Traumatic Injuries
Twisted Ankle
Wrist Injuries
Pediatric Orthopedic Services and Treatments
IBJI's pediatric orthopedic specialists receive training in advanced surgical and non-surgical treatments. They will work with you to develop a care plan that treats your child's condition or injury while considering their personal needs and daily activities.
Chronic Pain Management
General Orthopedic Care
Health Coaching
Joint Reconstruction
Orthopedic Oncology
Orthopedic Surgery
Pediatric Rheumatology
Podiatry
Rehabilitation Services
Thoracoscopic Spine Surgery
How to Help Your Child Get Healthy and Reduce the Risk of Injury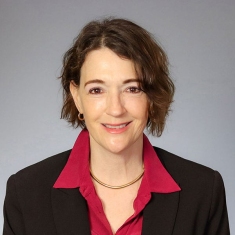 IBJI is committed to treating patients when problems arise and helping patients live better, healthier lives to prevent injuries in the future.
Led by Dr. Lynn Gettleman Chehab, a pediatrician, public health specialist, and certified weight-management physician, IBJI's OrthoHealth program is designed to meet patients and their families where they are and tailor an individualized plan focusing on reasonable, sustainable changes that help optimize their long-term health.
FAQs About Pediatric Orthopedics
A pediatrician is a general practitioner who cares for kids and babies, handling many conditions. Pediatric orthopedic doctors are specialists who treat injuries and diseases that affect kids' joints, muscles, and bones. They provide treatments like casts and braces and can perform surgery, so a child's pediatrician may refer their patient for orthopedic care when needed.
Pediatric orthopedic surgeons receive advanced training in surgical techniques appropriate for kids' developing bones, joints, and muscles. At IBJI, our fellowship-trained surgeons specialize in state-of-the-art technology and minimally-invasive techniques to help kids heal and recover quickly and effectively.
If your child sustains an injury during sports or an accident or suffers from a musculoskeletal condition, they should see a specialist in pediatric orthopedics.
If your child has experienced a minor injury or is at risk for one, they can benefit from an injury screening. IBJI provides complimentary injury evaluations at all our physical therapy locations.
Pediatric orthopedics focuses on treating the joints, ligaments, and bones in children ranging from newborn babies to teenagers.
Related Resources
Check out this collection of videos for more information about some of the most common problems diagnosed and treated by IBJI's pediatric orthopedic specialists and surgeons.